Our Core Values
We live and breathe our core values and our team are rewarded for continuously demonstrating them.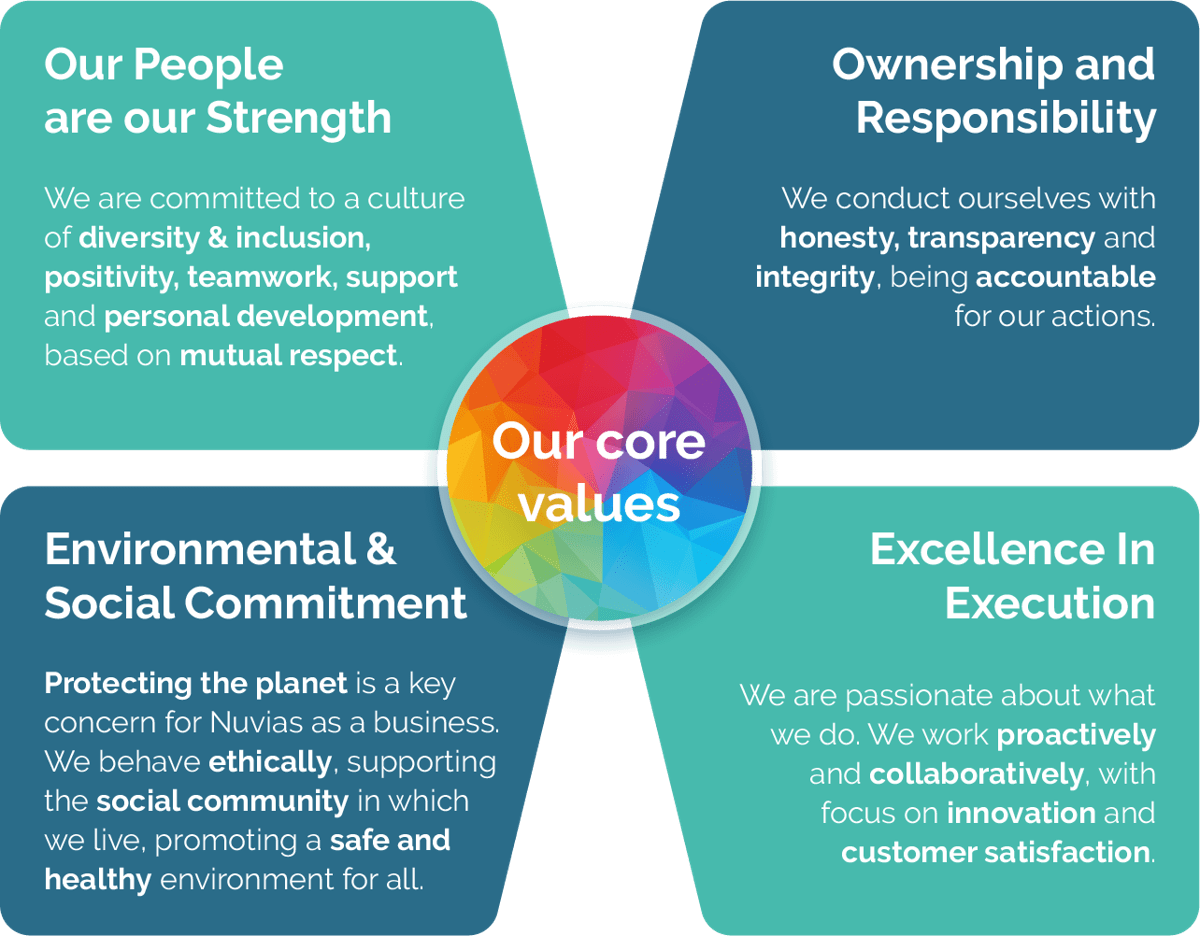 Employee of the Month
December

Natasha Baird


Finance Assistant

November

Emer O'Connor

Vendor Operations Manager

October

Liam Boyle

Vendor Operations Manager
Looking after our People
We want all of our employees to feel healthy and well, both physically and mentally, and able to be at their best. Removing the stigma associated with talking about our Mental Health is the first step to creating a safe environment for these conversations. We have trained Mental Health First Aiders across the business who are always there for a confidential chat.

Latanja Gill

Head of People & Talent
2009
Founded as SIPHON Networks Ltd
New HQ opens in Cwmbran!
2010
Acquisition of VCOMM, opening of Newbury office 🥂
2012
2014
Warehouse opened in Rotterdam for European expansion
☁️ Launch of Cloud Services & Microsoft UC Business Units
2015
2016
Acquisition by Rigby Private Equity to form Nuvias UC part of Nuvias Group
In Deloitte Fast Track Top 50 for 3rd successive year 🏆
2017
2020
Launch of new Konekt division & Zoom Master Agency
Completed transition to Nuvias UC Ltd as legal entity ✔️
2021
2022
Acquired Alliance Technologies (DACH)